FABRIZIO ARBORESI
CRIF Senior Director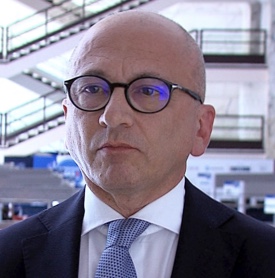 Fabrizio Arboresi is Senior Director for the Finance Market - Italy, having joined CRIF more than 20 years ago.
During the last 10 years within CRIF Fabrizio has been EMEA Markets Director for Credit Solutions and previously Italy Banks Market Director for Credit Solutions.
His background in CRIF was in Business Consulting and through the years he set up an Area that managed several projects and consulting activities in Credit Risk Management (scoring, internal rating systems, etc.) and Customer Relationship Management developments, in Italy and abroad.
His experience is focused on Credit Policy design for the whole range of products and the complete customer cycle (origination, portfolio management and collection). He has worked both for consumer and commercial segments in Italy and internationally.
Fabrizio was a Member of the Board of Directors of CCB (Czech Credit Bureau) from 2005 to 2007.
Prior to joining CRIF he gained 6 years of experience in the credit department of a major Italian Bank (now Unicredit Bank), with increasing responsibilities in credit authorization process design, pricing strategies, analysis and control of branches' performances.
Fabrizio graduated in Business Administration at the University of Bologna, Italy.
Conferenze